-in progress-
Photo reportage about the planting of corn in South America, the procedure and the related ceremonies. 
The six major types of corn are 
dent corn
, 
flint corn
, 
pod corn
, 
popcorn
, 
flour corn
, and 
sweet corn
. In Peru, these species are also called "native corn". 
Foto reportage sobre la cultura del maíz nativo en el Perú. Debido a la poca demanda del Maíz nativo de colores y del mote, ahora son pocos los agricultores que se dedican a su cosecha. Encontrar a Arturo Soncco fue un trabajo de investigación. Y es que no solo se trata del procedimiento de siembra y cosecha, sino que el maíz demanda un cuidado de fineza, precisión y estética, como las trenzas que lo adornan, el orden en el que estan extendidos por formas y colores y las noches en las cuales Arturo Soncco pasa en su chacra para dormir junto a sus extensos caminos de maíz. Existe entonces una fuerte relación entre el agricultor y éste cereal nativo. Desde la siembra a la cosecha y desde el deshojado hasta el secado, el maíz también se canta, se baila y se celebra. Es así que ésta cultura ha prevalecido en la memoria del territorio peruano.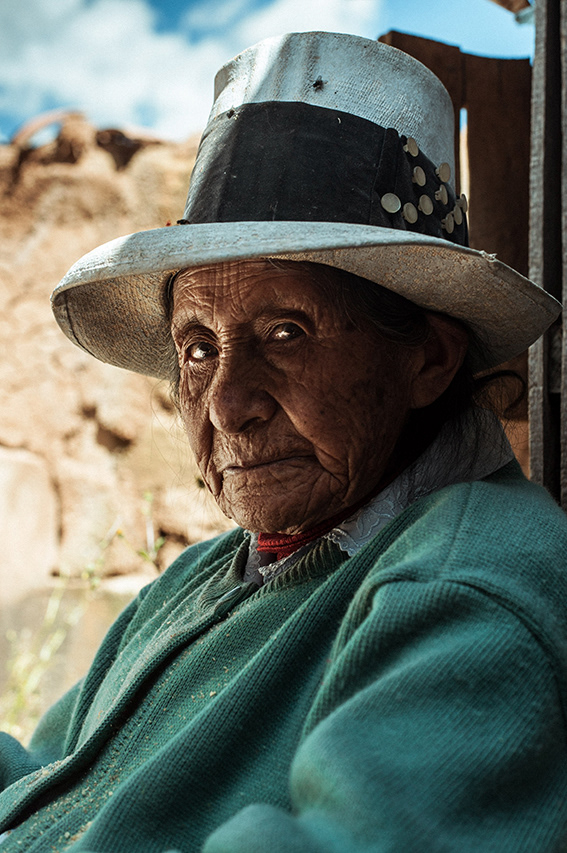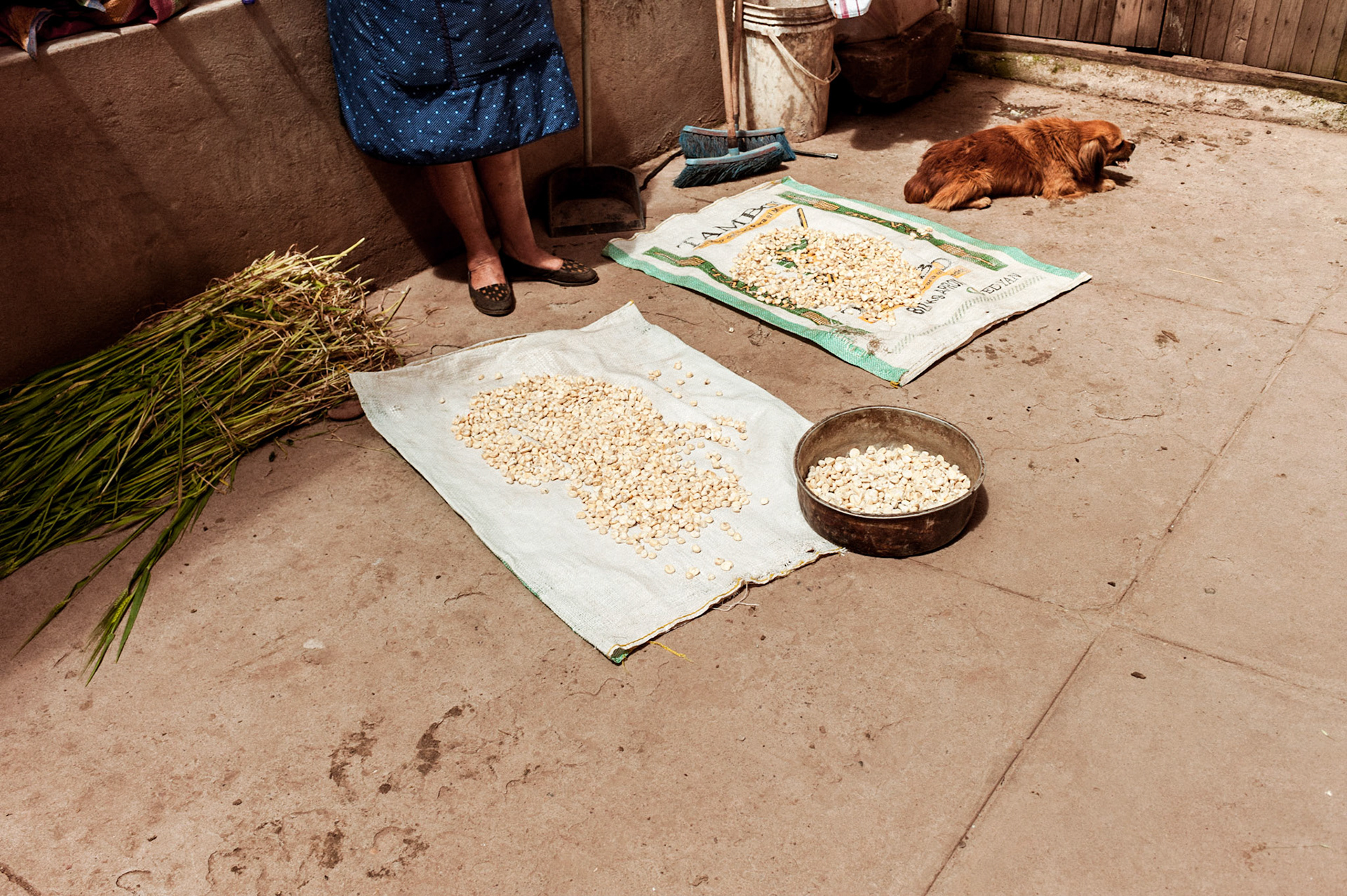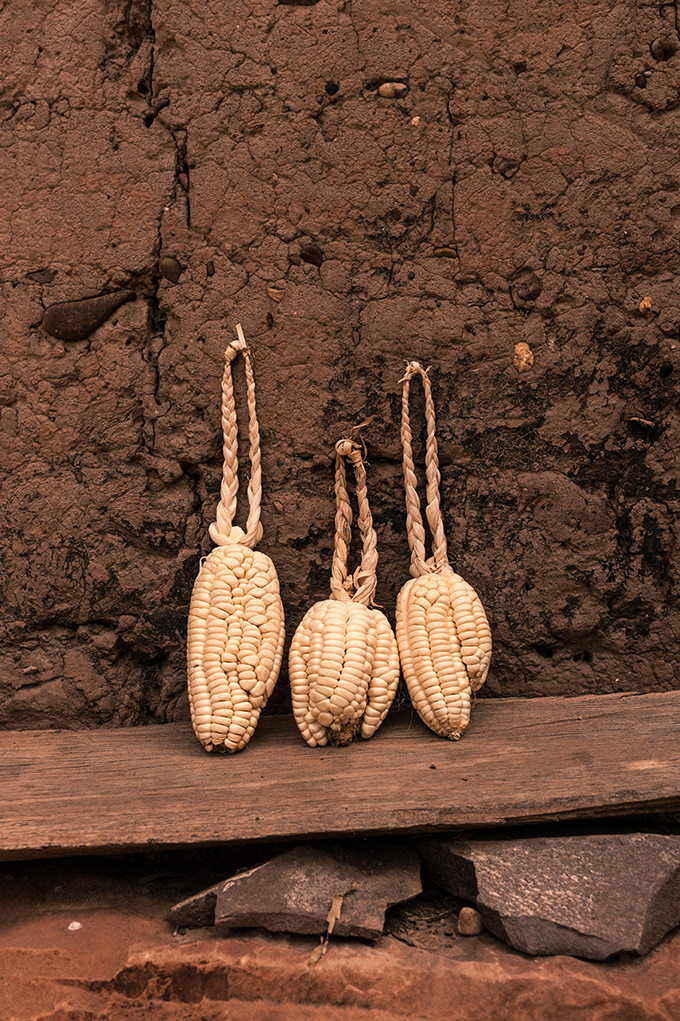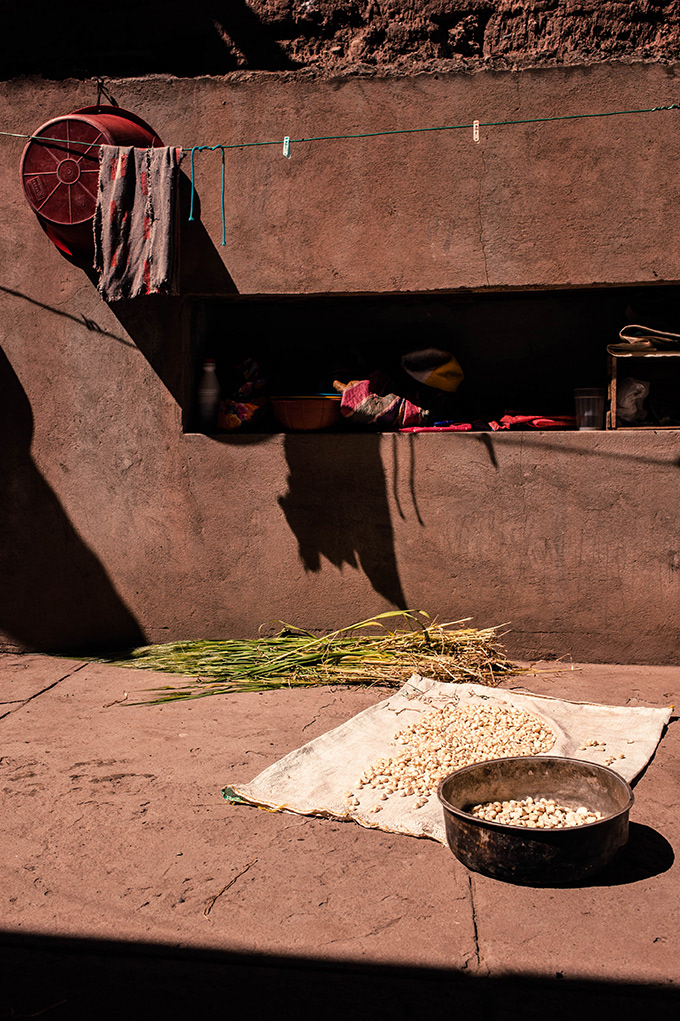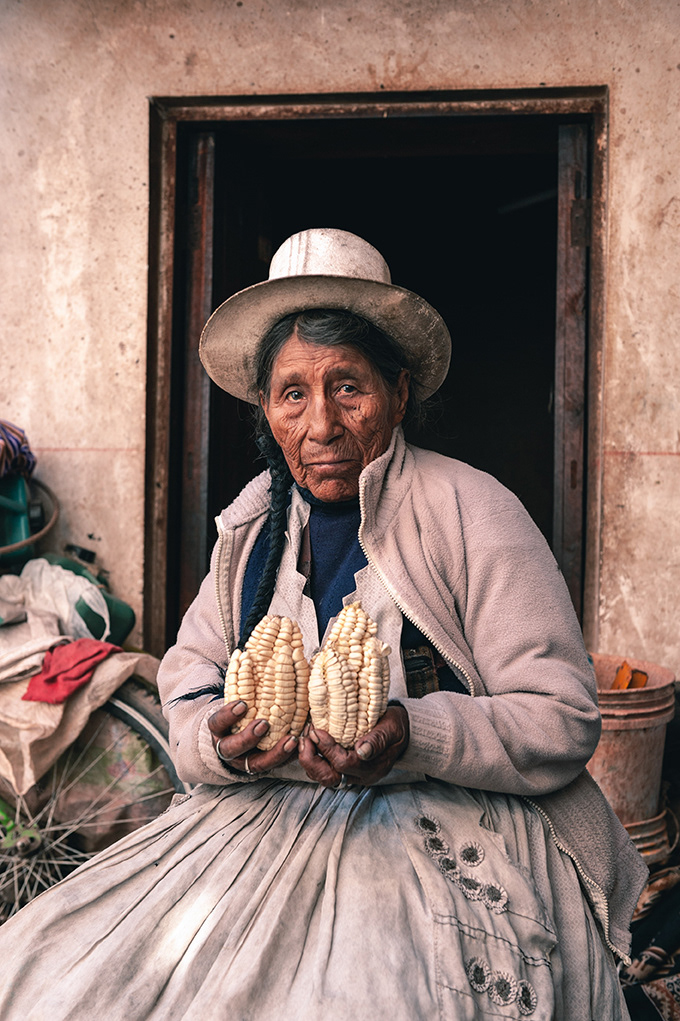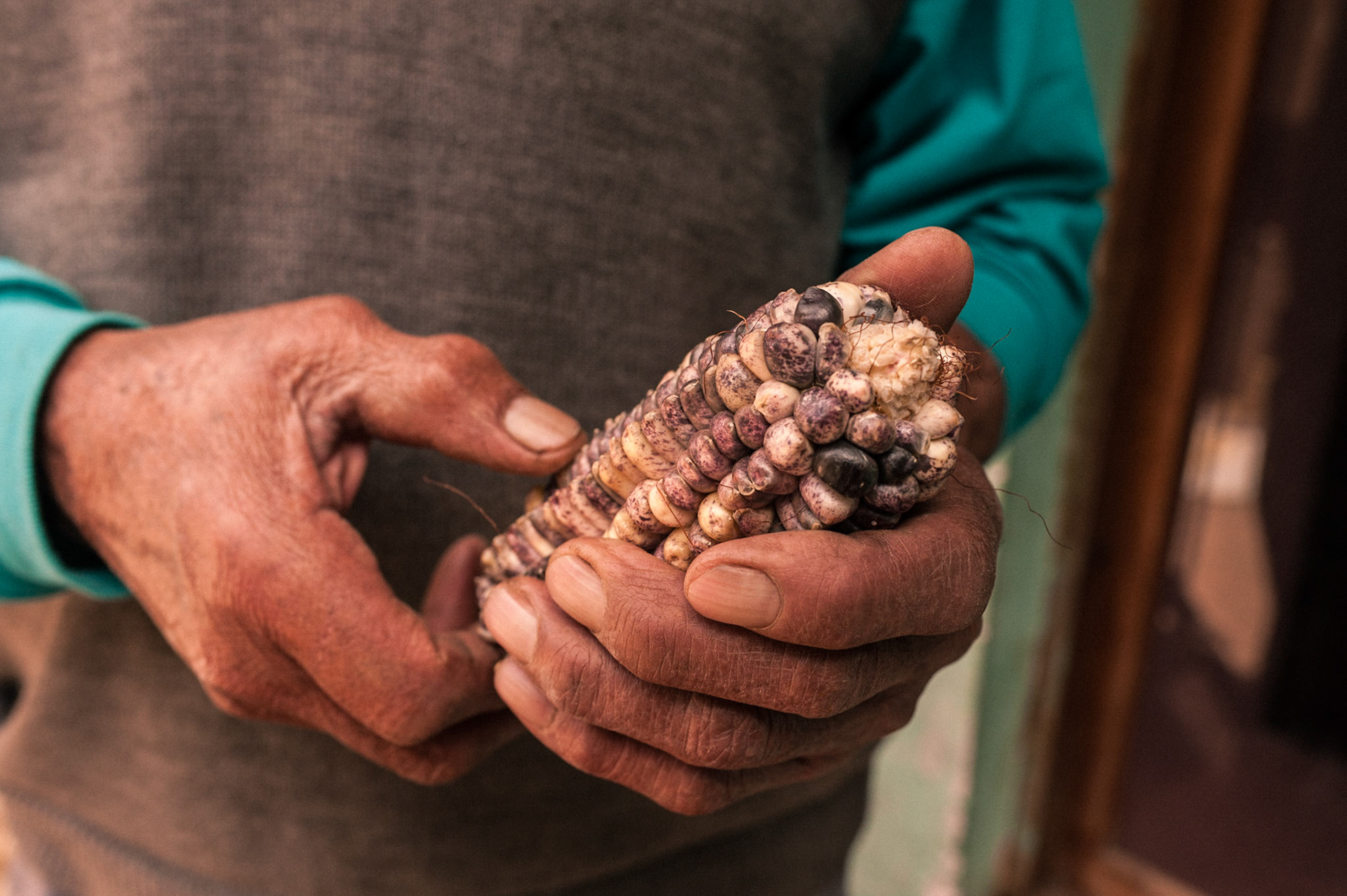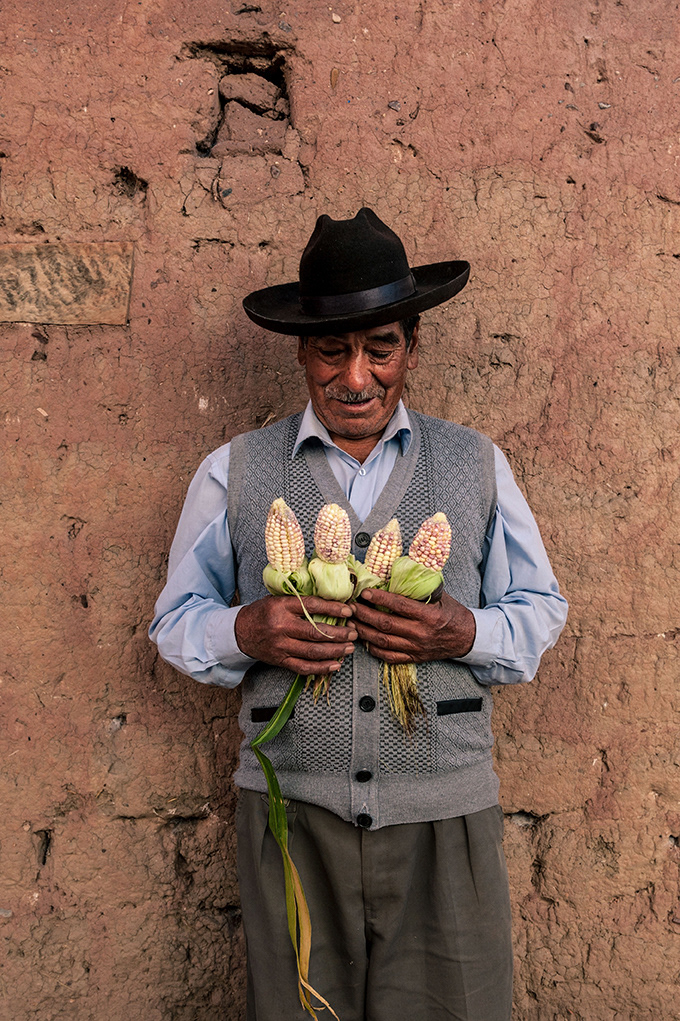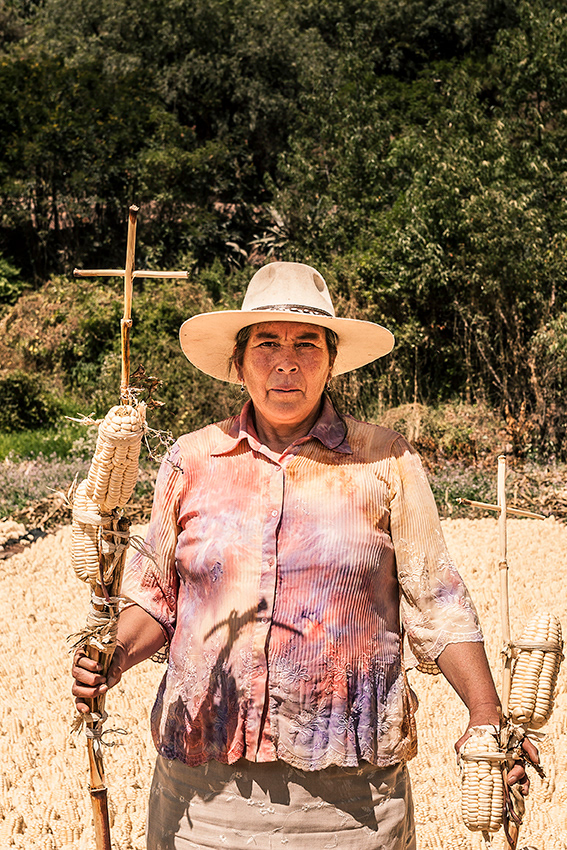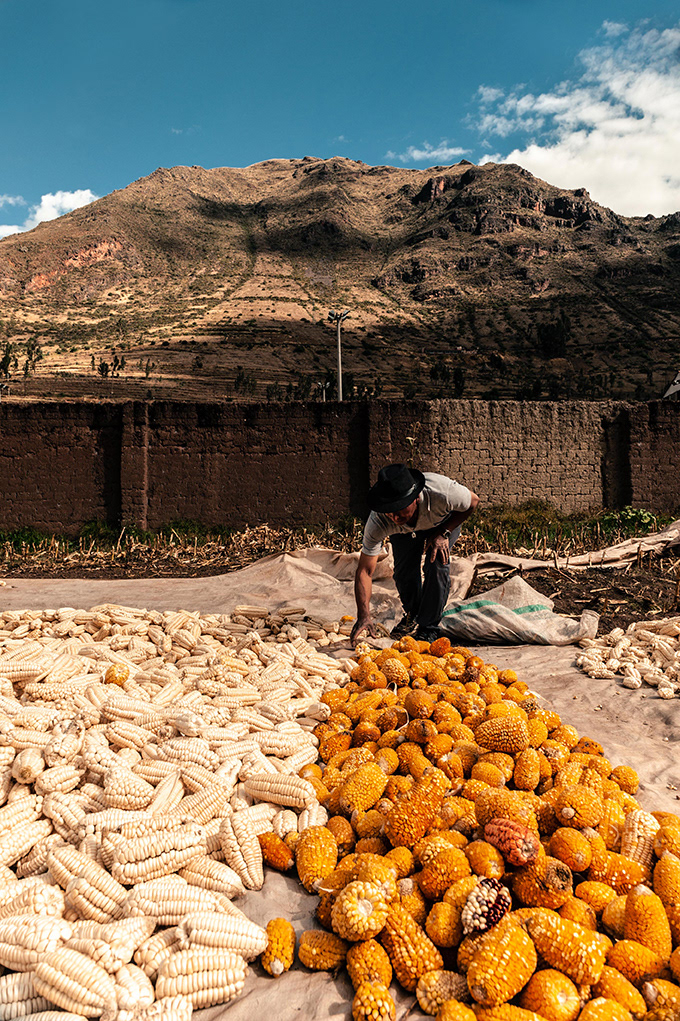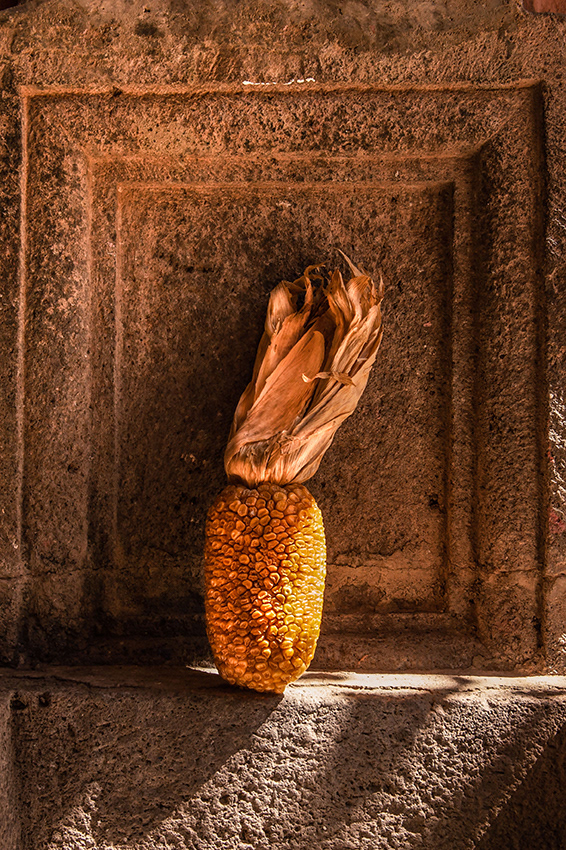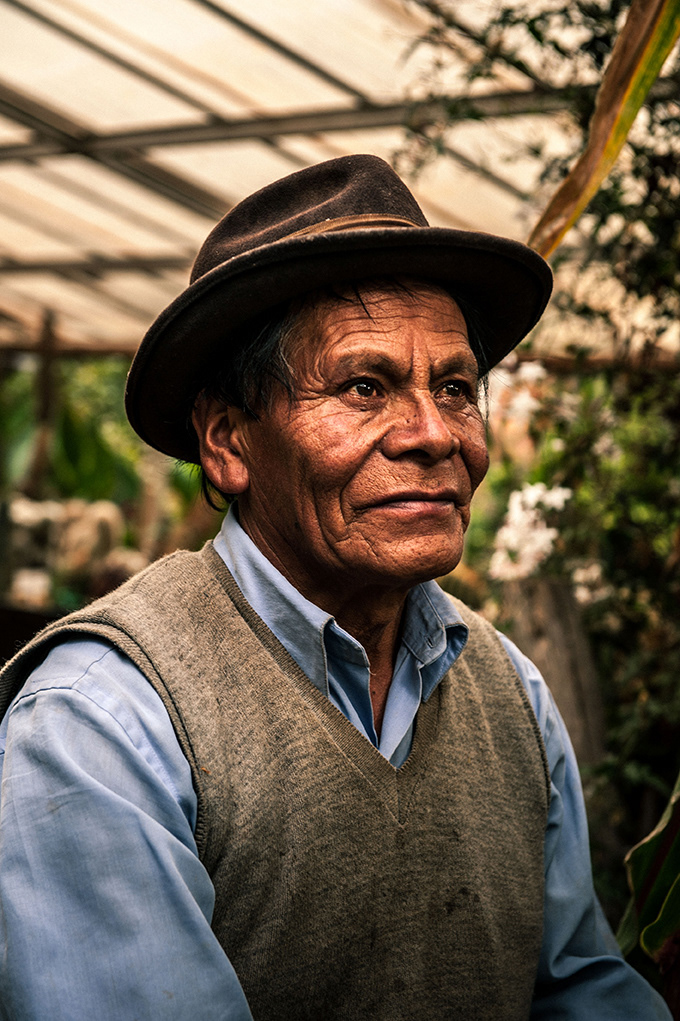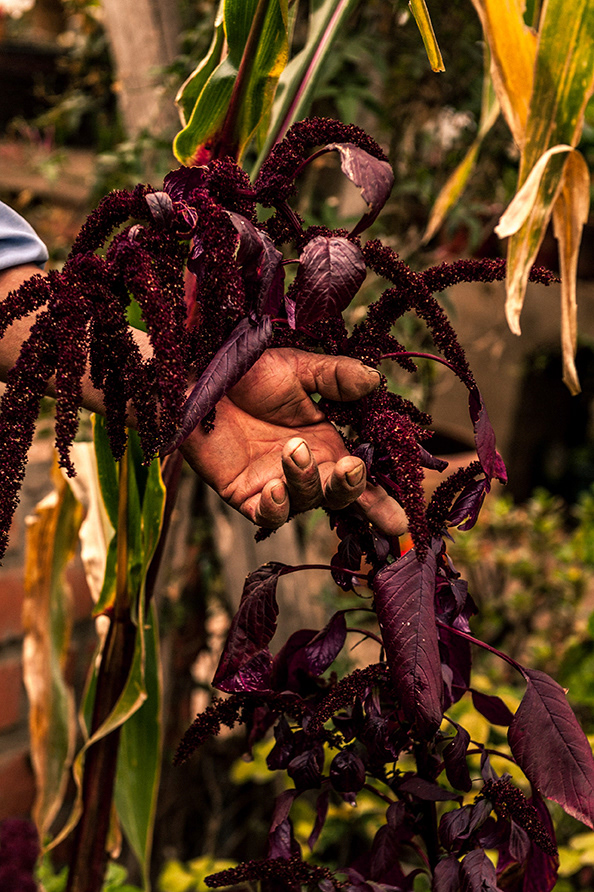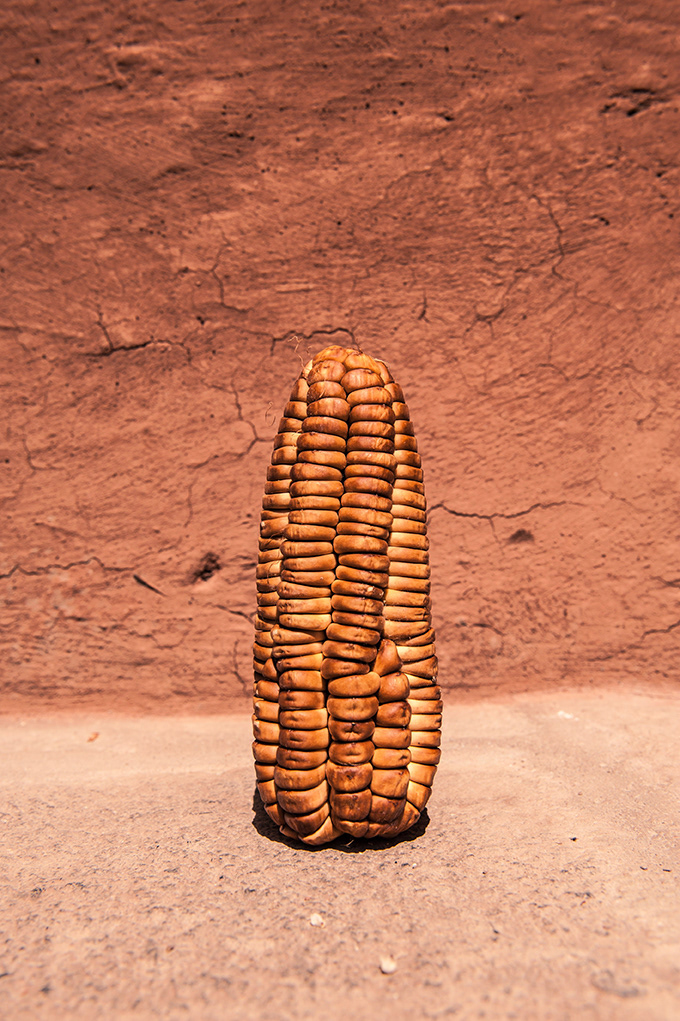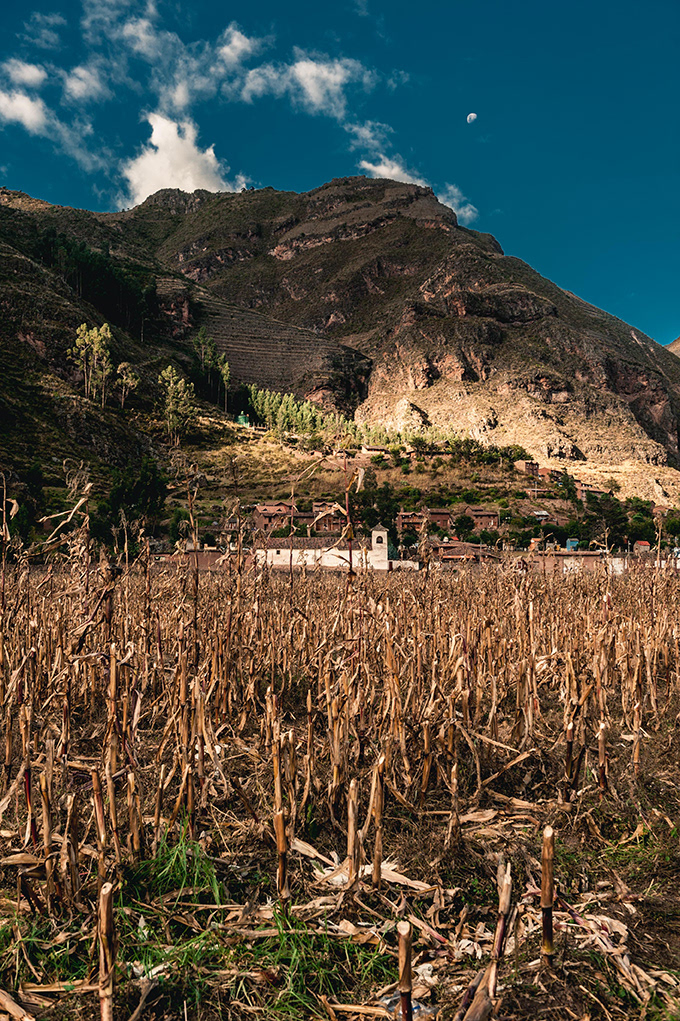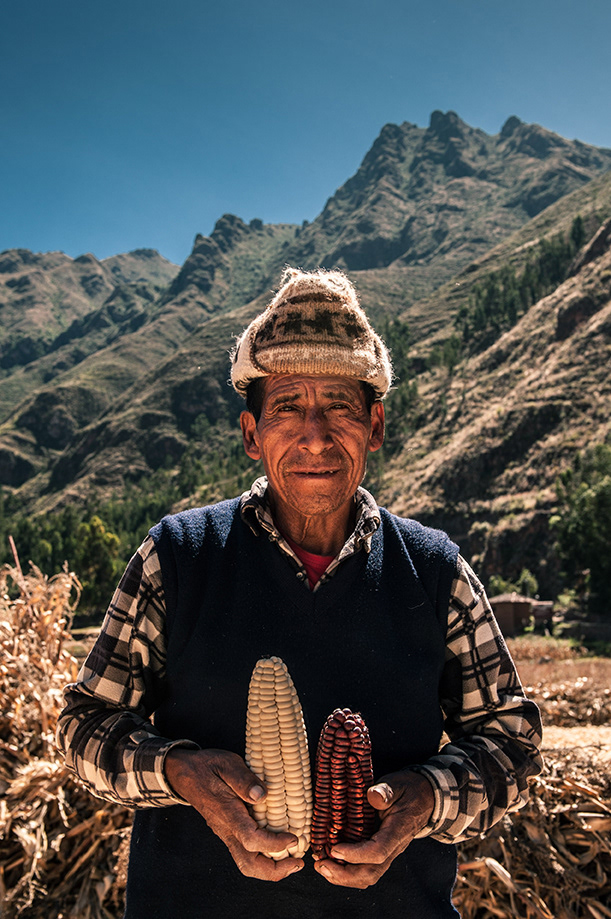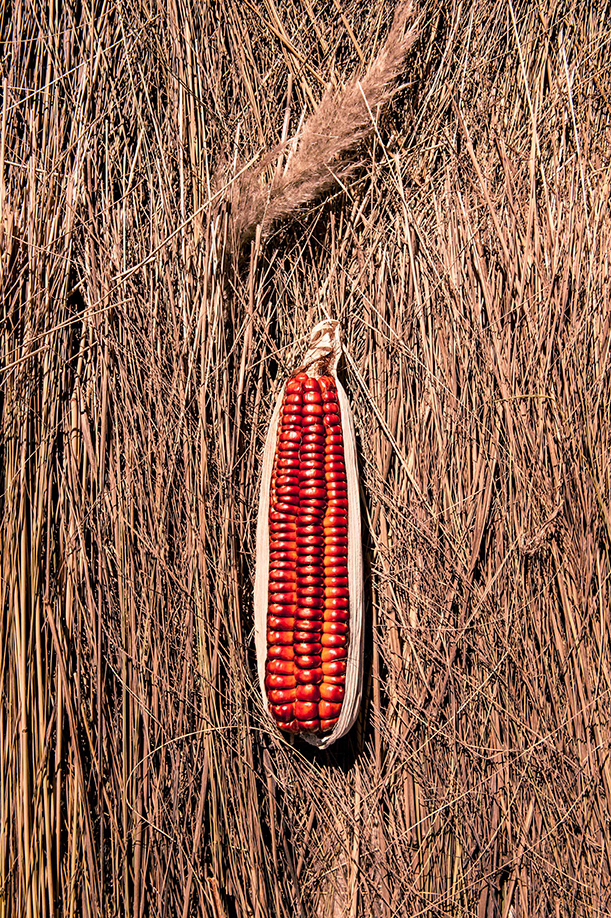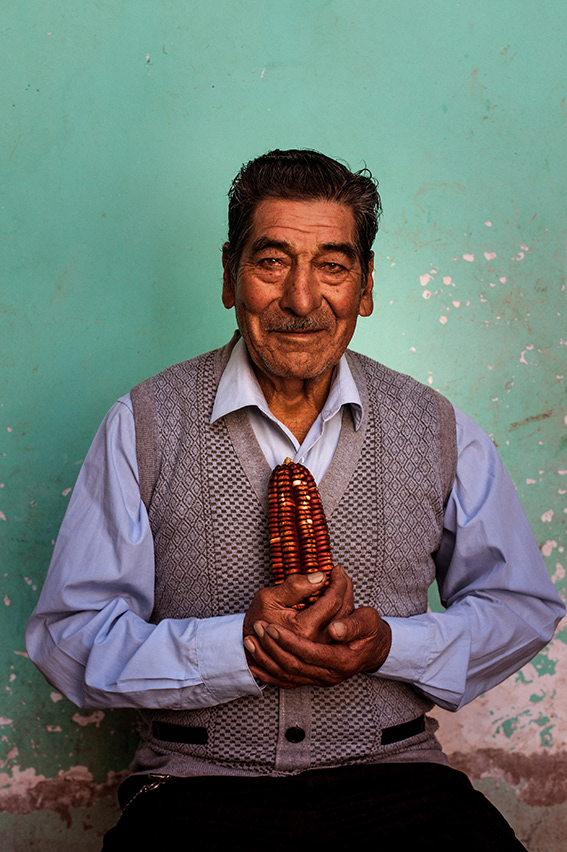 Is a photo documentary series about the relation between maize and the Quechua elders in the Sacred Valley of Cusco, Peru. The Quechua are the creators of hundreds of varieties of maize and the guardians of its ancient knowledge. Each species, size, color and form is related to a story, to a significance and to a particular use like healing. The few elders who, year after year, keep and renew this relation with "Sara" -the spirit of the maize- are the only ones who know their uses.
Sadly, their knowledge is no longer transmitted to the younger generations so in the last decades many native species have been lost. This is why it is important for me to continue capturing and documenting their stories, portraying this people and their rare varieties of maize. Further, through my photos I want to show their knowledge and connexion with the plant.
When I started documenting the harvest, I saw a special white maize; this particular maize had three extra corns growing on the first one. It is named "Ayar-Kkepe" which means the powerful woman who carries her children. 
Capturing the stories and sharing them with people through photography is an essential part of my work as a photographer. That is why I want to capture the essence of the subject creating a profound and original series.