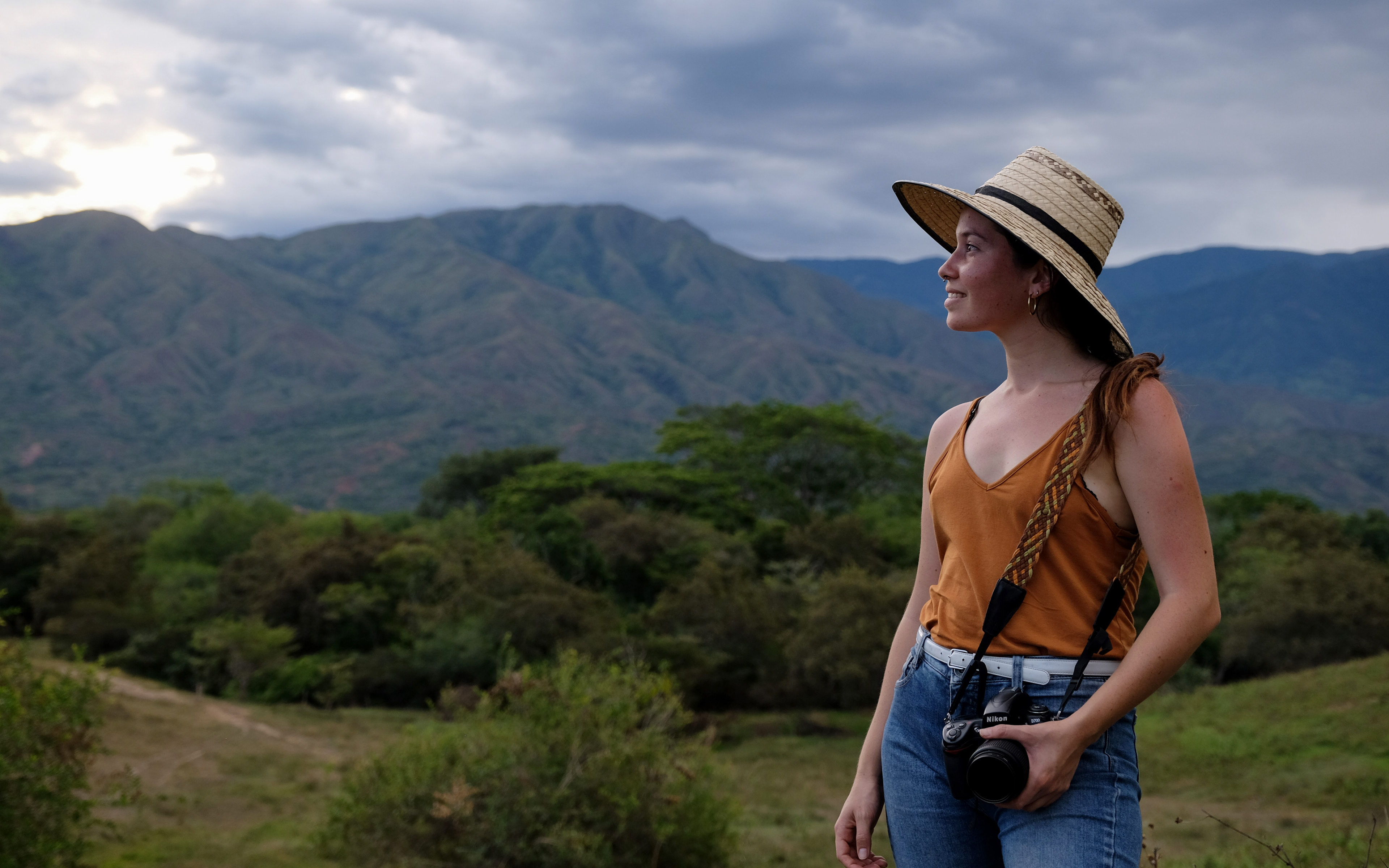 Photographing the invisible.
I am of French-Peruvian descent. I grew up in Lima and France, in this two different cultures. This allowed me to travel South-America and Europe. I am a photographer with a background in Fine arts. I studied in 

l'École Supérieure des beaux Arts de Rennes and at the Université de Rennes 2, in France.
I got my degree in 2016, after an internship of six months in Buenos Aires, in the cultural magazine Hecho en Bs. As.
At young age I developed a profound interest in other cultures, other worlds to discover. My style comes from this anthropologic approach and a dream-like aesthetic, a mise-en-scene of my inner world.
For me photography is the encounter of the visible and the invisible, like the French poet Paul Éluard once described it.
"Sara, the spirit of maize"
V Rencontre d'Anthropologie Visuelle "Ayer y Hoy" à L'École Nationale d'Anthropologie et Histoire du Mexique (UNAM).
-From the 26 to 30 of November 2018 à Mexico, Mexique-
"Vaqueros del Patia"
Shortlisted at the 24th Latin American Photo Documentary Contest
-Opening on October 9th in Medellin, Colombia 2018-
"Sara, the spirit of maize"
at the World Trade Organization Atrium, Switzerland. October 2018.
-Opening on October the 2nd 2018, Geneve, Switzerland-
"Sara, the spirit of maize"
at the French-Peruvian School, Lima, Peru.
-Opening on September 26, Lima, Peru 2018-

"Sara, the spirit of maize"
Centro Cultural IPCNA, Cusco, Peru May 2018.
-Opening on May 21st 2018-
"Alfonsina y el Mar"
at the Cultural Center of the Cinema Olaya, Lima. Peru, May 2018.
-Opening on May the 16th 2018-

"Koman Kenia, the land flew away"
French Peruvian School of Lima. Peru, October 2017.
"The Koman Kenia, guardians of the lake"
The Latin American House of Brussels, Belgium. April 2017
Published work:
Shortlisted at the 24 Latin American Photo Documentary Contest, Colombia 2018
On Exhibition: October 9th 2018 in Medellin, Colombia
"Portrait of a Shipibo", National Geographic "Photo of the Day", July 2018. 

Photo Cover for the Spanish Magazine Forma from the UPF of Barcelona, Spain. January 2018.

Photo book "The Enchanted Lake of Koman Kenia" for the French NGO KAPÉ. 100 books printed in Belgium on December 2017.
For all enquiries, commissions and sales, please contact :
flor.goupil@gmail.com
+51 963 424 148 (Peru)