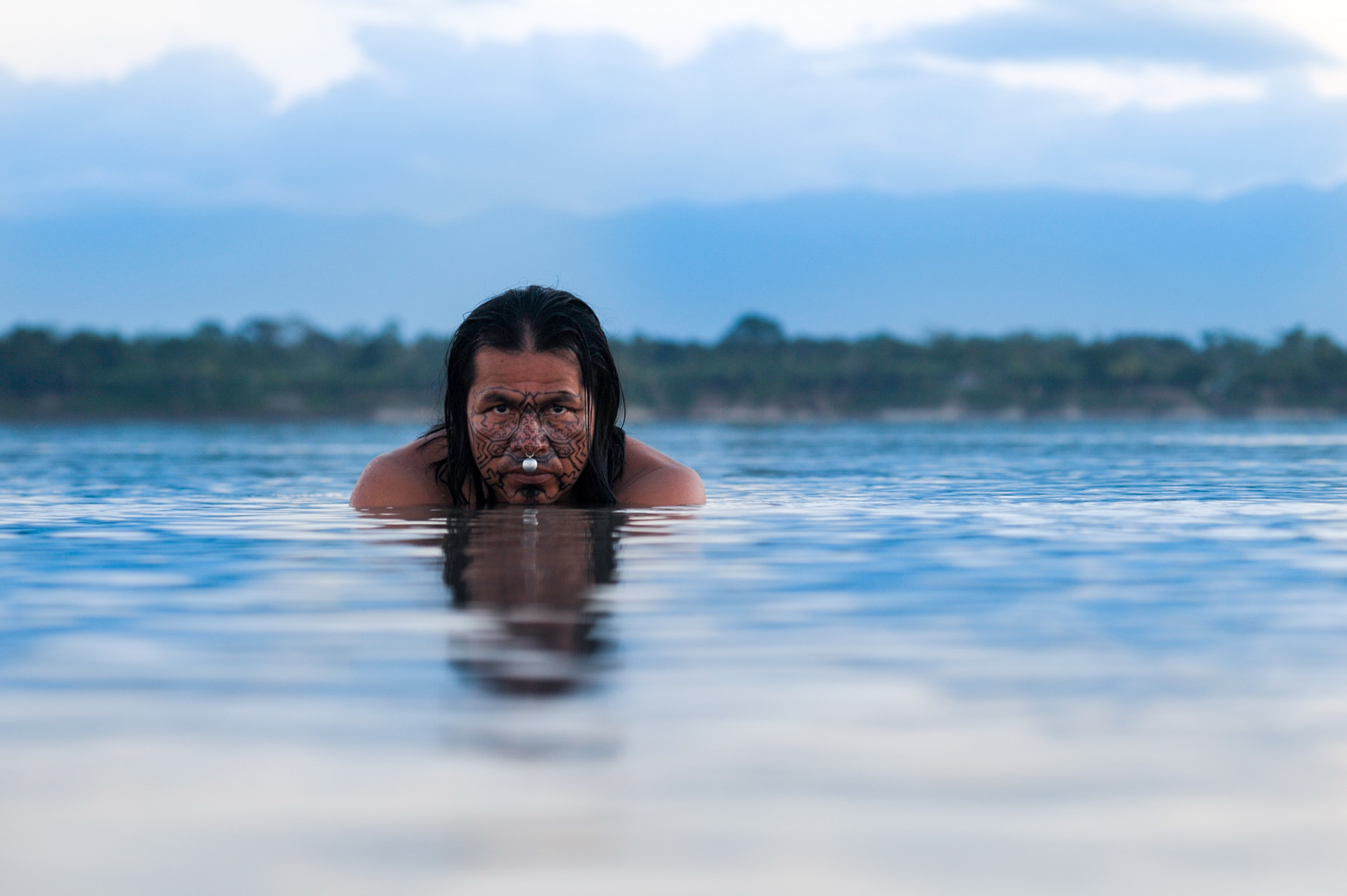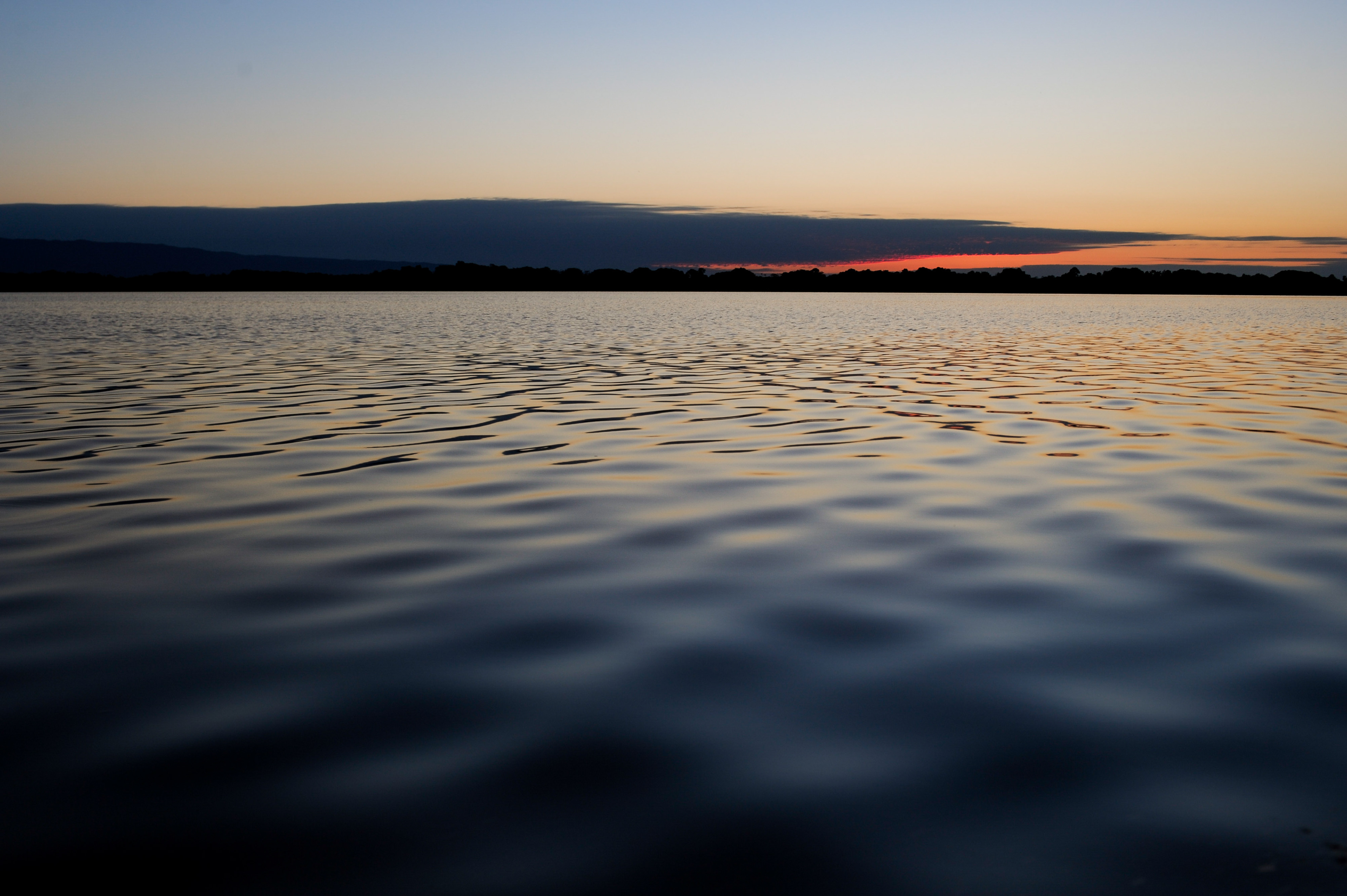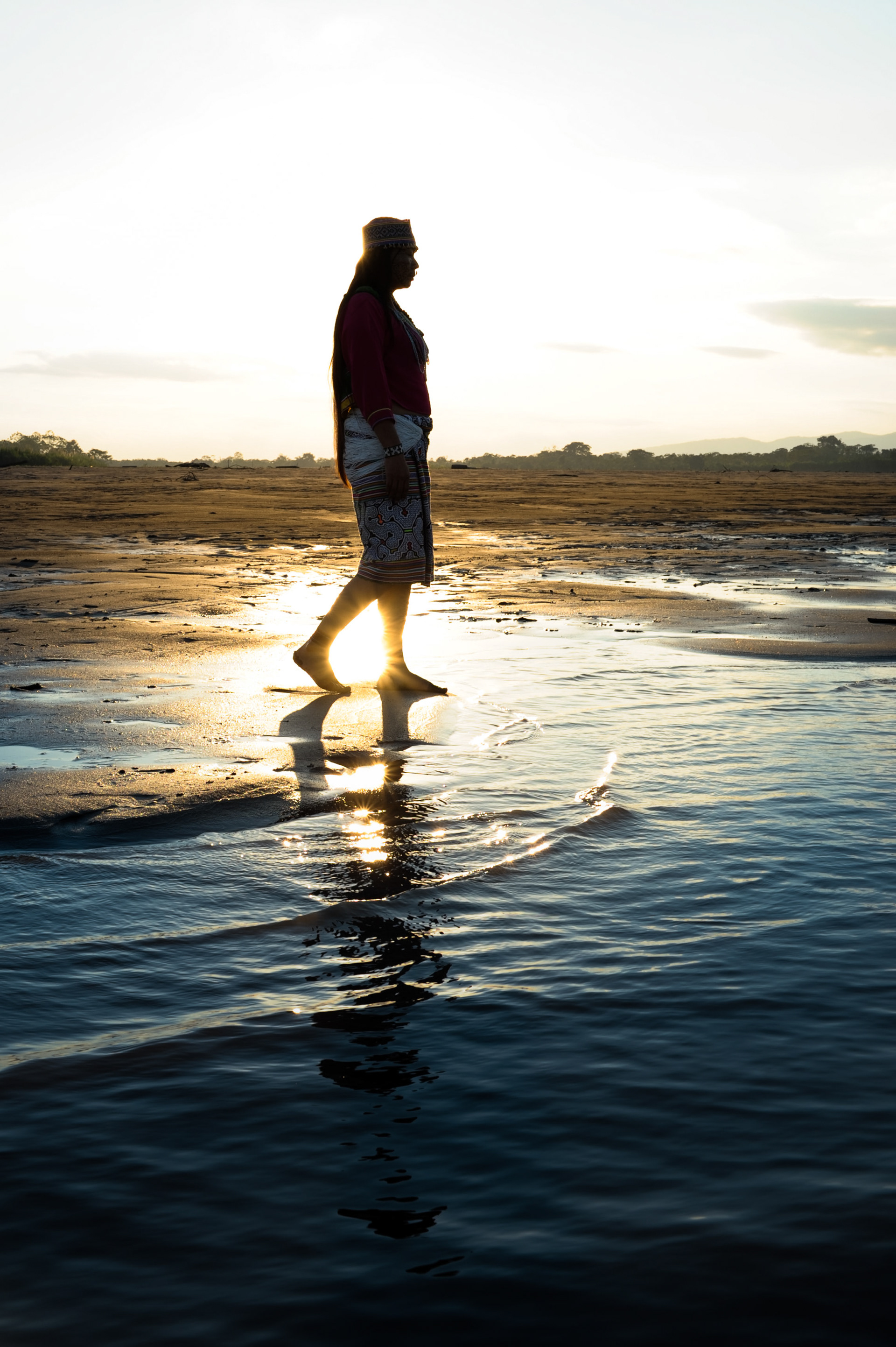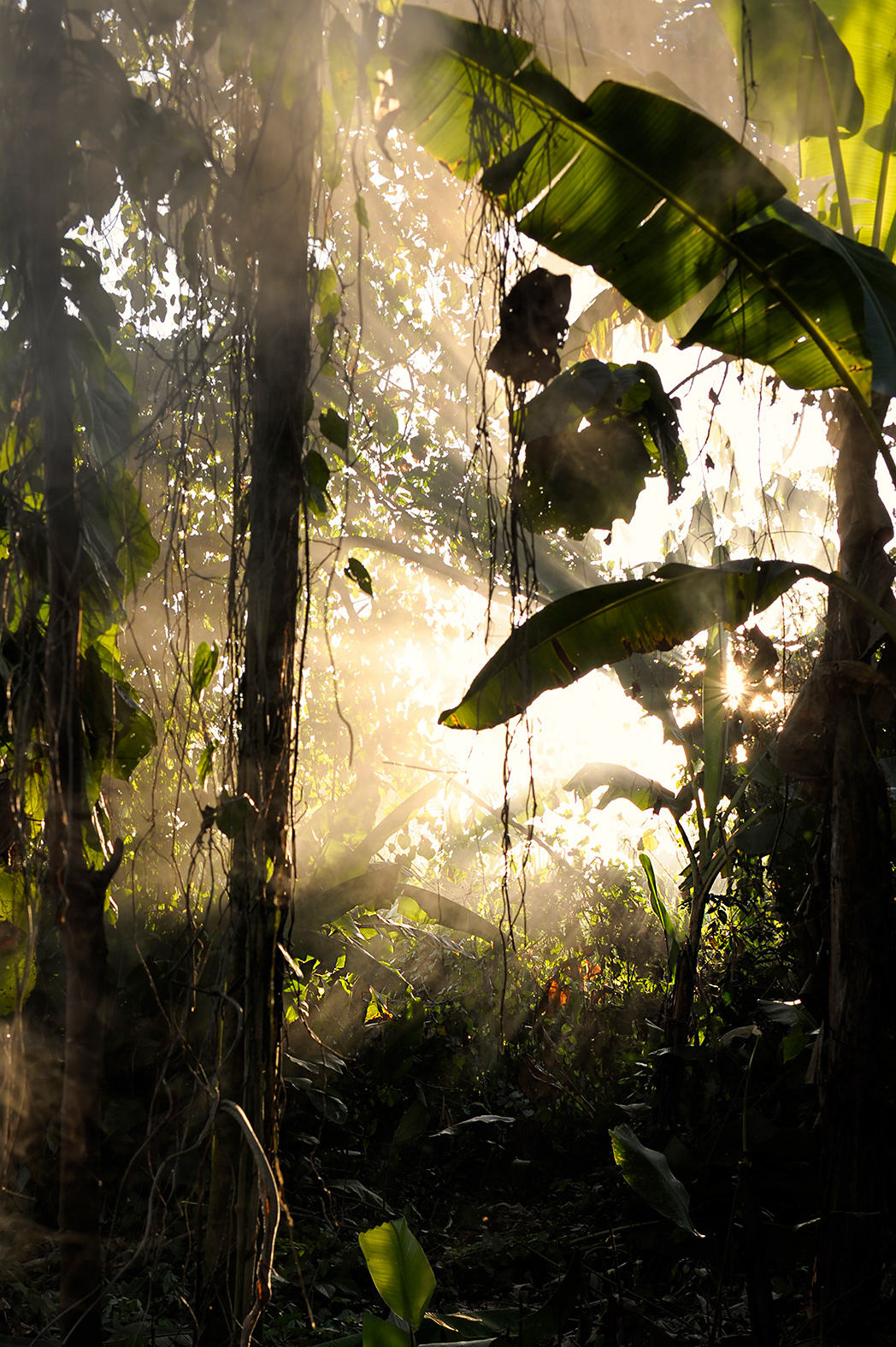 The rainforest native people talk about a mysterious woman who appears at the lake's shore. A wise being who long ago taught them the "Kene". Kene are indigenous patterns that they draw on their bodies and artwork. They explain the patterns are the expression of their paths in this world. 
This is the second mise-en-scene taken in July 2017 at the sunset. The reflection of the sunlight between her feet, emphasizes her walking in a dream-like ambience following the path of the Kene.
'The Entrance of the Sun'
At 6 p.m. and in special places, the light of the sunset acts as a door, revealing the presence of the enchanted. For this reason the Shipibos go back to their huts, the night belongs to other people.

I was taken a mise-en-scene when I realized a more important subject was behind me. This photo came to me when I was searching for the enchanted people. 
Taken in July 2017 before leaving the native community where I stayed one month.